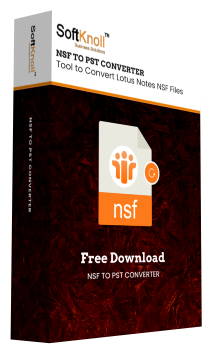 Salient features Still Left, Just Go Through Them!
Perform fast email migration from NSF files into Outlook PST
Converts complete data such as emails, contacts, calendars, tasks, to do list, etc
Provide feature like Advance filter option according to which users can locate the specific NSF file for moving into PST
The intelligent application scans complete NSF files and export Unicode characters into PST
The useful application supports IBM® Lotus Notes used in large organizations for different tasks such as messaging; scheduling etc is all supported by the tool. It is supportive of migrating Domino server NSF data into Outlook PST
The application is supportive of converting NSF files created in any of the Lotus Notes edition.
Email migration process is simplified with this application
Simple user-interface cause no troubles for those who are less techie
Converts NSF files into several file formats such as MBOX, PST, EML, MSG etc
---
Self-Narrative Quality Instilled In the App
To operate NSF file migration into Outlook PST highly needed any specialized knowledge when it is to run the application. In fact, this application is extremely comfortable to operate even by those who are not technically strong.
Instant Email Data Migration
While creating the application, software developers ensure that tool must be fast to execute when it is to make bulk email migration from one end to the other. It supports performing instant email migration
Data Migration Flexibility
Notes to Outlook Importer is a specialized tool gives ultimate ease of converting NSF files into PST. On the same note, you can select the specific folder for email migration by using 'Selected Folder' option which is consisted of all the folders checked into tree view.
Support Miscellaneous File Formats
It is not compulsory to migrate NSF files into only PST file. In fact, you can migrate into any other file format from EML, EMLX, MSG, and MBOX. Choose the particular file format and start with the migration smoothly
Fetch NSF File Details Prior Commencing Export
The NSF to Outlook converter application shows NSF files in a systematic order. This will help you to view the files, folders, as well as items stored in particular NSF file. Once you peep into NSF file, you can carry out smooth migration
Various Choices Give Ultimate Benefits
It is not mandatory to migrate complete NSF files into PST. You can choose specified NSF emails rather than migrating all. In this regard, add specific NSF file by using local folder search option. After this, open any drive or folder for targeting NSF file.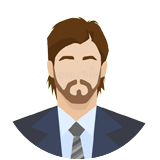 Richard Grews
Hi, I am Richard Grews. I got the chance to work with NSF to PST Converter software. My experience to run this application was superb as it supports migrating bulk NSF files into PST in smooth and quick manner. Previously I was little bit apprehensive about bulk email migration but software migrated data with ease and to my surprise in few mouse clicks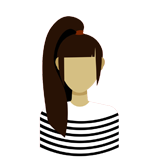 John Rhodes, West Indies
Recently when we have changed email environment in the organization from Lotus Notes to Outlook, we instructed employees to move complete data such as emails, contacts, tasks etc into Outlook. They started manual process which was tiring and time-consuming. On the contrary, NSF to PST Converter performed email migration task in few minutes. I am really happy with the performance of this application.