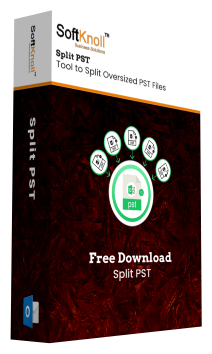 Characteristics of Softknoll Split PST application in details
Free application to test for all users, special aid to novice users
Safe creation of small dimension PST files from large ones
Look after for full accuracy of PST mailbox items
Efface duplicate and erased content safely
Split PST based on size, folder or year
Blunder free splitter application
Prolong data integrity throughout the process
Perfectly designed for healthy Outlook files splitting
Save PST folders into separate files
Capability to choose any folder like inbox, sent, outbox etc.
Undisturbed working on Outlook versions like Outlook 2019, 2016, 2003 and others
Detailed examination before starting split PST process
User-preferred destination to store outcomes
Perfect working on all Windows platforms, purely Windows based application
---
Superb application, handled without technical expertise
PST Splitter is the superb application that break Oversize Outlook PST files smoothly and the entire process can be performed by any user without any technical expertise.
Various options to split oversize PST file size folder year
Split PST application allows users multiple options for splitting and the users are free to pick any of the options as per their requirements and suitability.
Precise splitting without any risk and bugs
The cool application provides you precise results and there is no need to bother as you will receive risk free and bugs free results at the end of the process.
Examine PST files earlier to splitting
A clear examination of Outlook PST files will be done by the software before they move towards splitting. This will help a user to recheck the loaded PST files.
Saving location will be user-chosen
A user is free to place their resultant files to any location of their choice. This will assist the user to view these files easily and quickly whenever they are required in future.
Removal of duplicate and deleted content
Any type of duplicity can be removed by the user using the given option. Moreover, a user may remove the deleted content from his/her database using the given options.
Free Split PST available for testing
A free version is available for all the users who are willing to check the software and its functions before investing them. The free version will clear all their doubts.
Great working to Outlook versions with quality maintenance
You have the full freedom to locate PST files from any versions of MS Outlook. No disturbance will be created by Split PST tool and no compromise to data quality will be faced.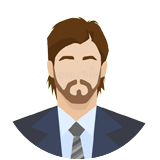 Andrew James
Earlier, it was not easy for me to manage heavy sized Outlook PST files but after getting your fabulous Split PST application I feel very relaxed. With this application, I broke down my 20GB PST file within very less period of time. Great working with this tool. Feeling really blessed with this wonderful application.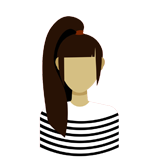 Jessica Smith
I was using Outlook for a long time and it was working smoothly but after a period of time, due to heavy and large size PST files. Outlook started working slowly. For this, I tried many manual solutions but failed to get a suitable solution. Then I came in contact with Split PST tool by Softknoll and it has fully resolved my issues. I want to thank heartily to the development team of this software for such an amazing tool.